You are here
Child Find for Children Ages 3 Through 5 Years Old
About Child Find for Children Ages 3 Through 5 Years Old
Child Find for children ages 3 through 5 years old is part of the public school system in Colorado to identify children suspected of having a delay in development as early as possible. If a young child is not meeting typical developmental milestones, or someone is concerned about the child's growth or learning, a referral can be made to Child Find.  Starting at age three, school districts and/or Boards of Cooperative Educational Services (BOCES) are responsible for the Child Find process and will work with families about their concerns, with a focus on meeting the child's educational needs. Steps may include collecting information from families and from previous developmental screenings, conducting a screening, and/or completing an evaluation. The purpose is to determine if there is an educational disability that requires special education and related services for the child to make progress in preschool. Child Find is provided at no cost to families.
Referrals
Children who are not yet in Kindergarten may be referred at any time there is a concern about their development. Referrals to Child Find can be from any source. Medical providers, home visitation programs, friends and family, private and public preschools (including Head Start), and community-based childcare programs can make a referral. Parental consent is not required for referral, however, parent(s) involvement is required throughout the process of evaluation.
For concerns and referrals for children birth to 3 years old please go to Early Intervention Colorado.
Preschool children 3 through 5 years old are screened and/or evaluated as a part of the preschool special education process.
Developing a Plan
If a Child Find evaluation team, which includes the family, has gathered enough information to determine a child is eligible for preschool special education services, an Individualized Education Program (IEP) is developed. The IEP describes the special education services that will be provided by local the school district and/or BOCES in the preschool classroom.
Who do I contact?
Reach out to the CDE Early Childhood Special Education and Child Find Contacts with questions.
Special Education in Preschool
Special education services for children ages 3 through 5 years old support the individual and unique educational needs of young children. They are provided by local school districts and BOCES in inclusive preschool classrooms where children can learn alongside other children without disabilities. Learn more about Early Childhood Special Education Services.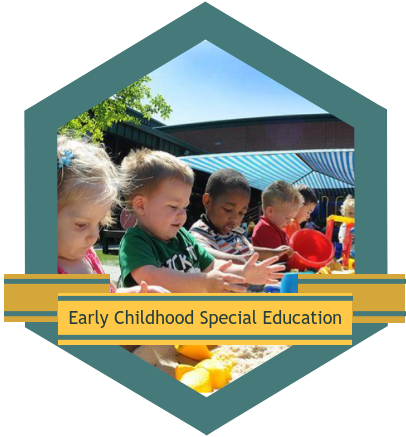 ---
Having trouble with this webpage?
If you have problems with broken links or accessing the content on this page, please contact the Exceptional Student Services Unit at ESSU@cde.state.co.us. Please copy the URL link for this page into the email when referencing the problem you are experiencing.