You are here
Farm to School and Farm to Summer
Farm to School is a program focused on connecting communities to healthy, fresh and local food by influencing change within who and how food is purchased, nutrition and agricultural education and supporting schools in establishing school gardens and agricultural programs.  
The Benefits of Farm to School 

Farm to School provides a Win-Win approach, harvesting a life-long impact on kids, farmers and communities.​

Tell Us Your Story 

Your voice, your story and your passion are powerful.  Impact and influence Farm to School and Farm to Summer in Colorado by sharing your story.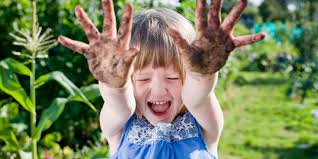 ---
Farm To School Legislative Updates 
With the passage of Colorado HB-1132 during the 2019 legislative session, the Local Food Program will offer selected School Food Authorities (SFAs) a reimbursement for the purchase of Colorado grown, raised, or processed products. This program encourages SFAs to procure local products, foster nutrition education, bolster farm to child nutrition activities, and support Colorado producers and farmers. SFAs that participate in the National School Lunch Program (NSLP) are eligible to apply for this opportunity. Available funding ($500,000 for SY 20-21) will be distributed as a reimbursement to SFAs that are selected during the application process. CDE will prioritize SFAs that: 
Demonstrate a commitment to local purchasing or food and agricultural education;
Have a kitchen with the ability to store, prepare, and serve local food products;
Have greater than 25% of its students eligible for free or reduced-price meals.
Resources 
Important Dates: 
Oct. 7: Application Opens 
Oct. 22: Informational Webinar 
Nov. 26: Application Deadline 
March 1: SFAs Selected 
Aug. 1: SFAs Report to CDE 
---
Upcoming Events 
CO Proud School Meal Day 
Join us on Wednesday, September 18 for Colorado Proud School Meal Day which celebrates Colorado agriculture and educates school children about healthy eating.Let us know what activities you have planned for the day. This information will be used to update the online map showcasing all the schools and districts participating in Colorado Proud School Meal Day.
Use this new Colorado Produce resource for Colorado Kids and view other ideas, resources, videos to make Colorado Proud School Meal Day easy to implement in your schools and communities. Contact Wendy White for more information or if you would like the new Colorado Proud artwork.
Mountain Plains Crunch Off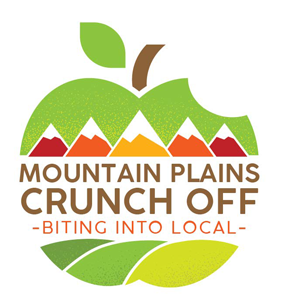 Create a Crunch Team and register your event! You will receive an official Crunch Off Toolkit upon registration with tips to promote your event and where to find local apples in Colorado. Contact McKenna Pullen for more information.
---
Colorado Farm to School Task Force 
In 2019, HB19-1202 merged the Colorado Farm to School Task force with the Colorado Food Systems Advisory Council (COFSAC). This will strengthen the work of the Task Force, align priorities with COFSAC and those outlined in the Colorado Blueprint for Food and Agriculture.
Contact Jon Padia for more information.
---
Farm To School and Farm to Summer Resources
Find Local Products
Colorado Market Maker:  The Colorado Market Maker is a resource to find local producers, markets, food, and to build local connections.
Procurement
School Gardens
Education & Curriculum
Fact Sheets 
Safety
Toolkits and Manuals
Training
Farm to School Census
Networks
Events
Funding Opportunities
---
For more information, contact McKenna Pullen.