The eLicensing system is back online. The launch of the new and improved system has been postponed to spring 2021. Learn more.
You are here
Development Office

Development Unit 
The Educator Development Unit supports the recruitment, retention, and growth of Colorado educators.
This unit houses Troops to Teachers,  Educator Preparation, and Educator Effectiveness. This unit also aims to provide initial approval, guidance, and support of induction programs. Induction programs help set the stage for continuous growth and support of educators at the beginning of their careers or as they transition to new organizations or new roles within an organization. This office also sets the guidelines for ongoing professional development provided to Colorado educators. 
---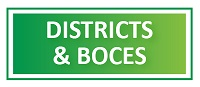 Induction Programs 
Induction programs help set the stage for continuous growth and support of educators at the beginning of their careers or as they transition to new organizations or new roles within an organization.
Educator Shortage Survey results now available
CDE surveyed the state's school districts and BOCES about the employment of teachers and special services providers (SSPs) positions over the 2018-19 school year to provide a complete picture of how Colorado is being impacted by the educator shortage. View a summary of 2018-19 state-level educator shortage results with data provided separately for teaching and SSP positions and reported by teaching subject area, SSP category and district type (small rural, rural and non-rural). Detailed information about the number of positions filled by specific shortage mechanisms (including hiring long-term substitutes, retired educators, alternative licensure program candidates and emergency authorizations holders), the number of positions that went unfulfilled and recruiting strategies used is also available through the interactive dashboard on the Educator Shortage Survey Results webpage. 
Educator Shortage Survey Results allow CDE to identify educator shortage areas across the state and report to the Colorado Legislature to inform decisions regarding support for recruiting and retaining educators. In 2017, in response to Colorado House Bill 17-1003, Concerning a Strategic Action Plan to Address Teacher Shortages in Colorado, CDE and the Colorado Department of Higher Education (CDHE) collaboratively collected data to analyze the state's educator shortage problem via a voluntary version of the survey to develop a strategic action plan. Voluntary Educator Shortage Survey results from the 2017-18 school year only represent a sample of 47% of school districts and are therefore not comparable to survey results from the 2018-19 school year.
For questions, contact Carolyn Haug at 303-866-6923 or haug_c@cde.state.co.us. 
---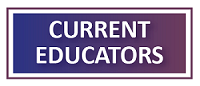 Professional Development for Educators
Exchange and Visiting Teacher Programs
---
The state of Colorado has approximately 409,000 veterans and serves over 900,000 students across urban and rural contexts. The state, like all others in the country, is experiencing an increasing teacher shortage in critical content areas such as math, science, and special education, as well as in our rural and ever-growing suburban areas. While we have a teacher shortage, we have a population of over 400,000 highly talented, skilled, socially conscious military veteran members ready to fill the void and support our children.
The Troops to Teachers Colorado program supports matching veterans with high needs education areas including our geographically isolated rural school areas, our high needs socioeconomic areas, and hard to fill subject areas such as math, science, special education, foreign language and STEM subjects.
The program focuses on the face-to-face relationship building at six military bases as well as with local schools and districts, higher education and communities. There is also strong relationship development between CDE and veterans through targeted recruitment, career guidance, and support into the classroom.