You are here
Colorado Education Highlights features the great work being done in Colorado at schools and districts, BOCES, and other education-related organizations. For more information, email CDE Communications
Stories of Promising Practices: Compass Montessori School
Colorado Department of Education is highlighting success stories of teachers, students and administrators around the state in classrooms and schools through storytelling and videos in hopes that their experience can help others elevate their work. This is one of several such stories, looking at the success at Compass Montessori School in Jefferson County, the first public school in the country to offer Montessori education from pre-K through the 12th grade.
Wednesday, November 9, 2016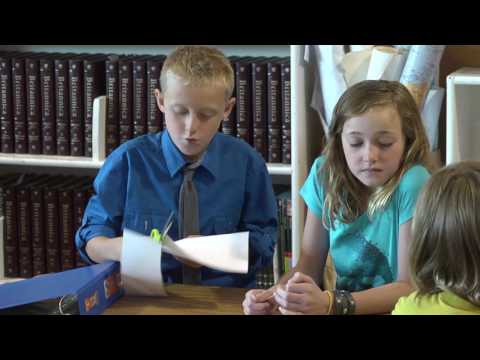 ---
CEI joins forces with partners to support military students, families in academic success
Colorado's military students and their families are getting the academic tools and supports they need to become college ready. For children of military personnel to have academic success, they must have consistent, high-quality educational opportunities whenever and wherever their families may be transferred.
Wednesday, November 2, 2016
---
STEM workshops aim to inspire students during fall break
Students from three elementary schools in District 49 attend a two-week POWER Zone workshop to inspire pursuits into scientific knowledge and processes.
Friday, October 28, 2016
---
CEI helps schools get smart about health and wellness
More than 450 Colorado schools volunteered to participate in the 2015-16 Smart Source pilot to assess their schools' health efforts.
Tuesday, October 25, 2016
---
Vista Ridge's football team lets '12th Player' participate in key game
Sixteen-year-old Grayson Moyer, who loves football and has a disability, got a chance to join his Vista Ridge High School football team on the field at homecoming.
Monday, October 17, 2016
---
Pages