CDE will be closed on Monday, July 4 for the Independence Day holiday.
You are here
The Spark - February 2022
Jump to a section:
---
On the first Friday of the new year, I gathered together one of my favorite groups – the Commissioner's Teacher Cabinet, made up of educators from all over the state. The cabinet provides me with an important perspective and helps me brainstorm solutions to some of the state's most vexing educational challenges today, such as addressing teacher shortages and retention, increasing student achievement and maintaining in-person learning during the pandemic.  
The periodic meetings I've had with this group over the past year have given me insight into the deep challenges you are all experiencing during this most difficult school year. Our conversations about what is happening in classrooms throughout the state have been startling, heartbreaking and eye-opening.
In our recent meeting, we talked about the stress that today's educators face – whether it is due to workforce shortages in their schools, substitute coverage or the fact that so many kids have lost so much school due to illness or quarantines. 
Teachers talked about their veteran peers resigning mid-year because the expectations of the job have become too much. Others talked about how a year ago, teachers were being lauded as national heroes only to now become targets for parents and the public who are criticizing those in the profession. 
We also spent time talking about the state requirements under the READ Act for all K-3 teachers responsible for literacy instruction, who must be able to demonstrate that they have received state-certified instruction on how to teach reading by Aug. 1.
These conversations with the teacher cabinet are always insightful and inspiring. They help to frame my future discussions with the State Board of Education members, legislators and the governor. The goal of the cabinet has always been to ensure that policymakers hear the voices of practicing teachers before making their decisions. 
But our ears are not open just for the cabinet members. Currently, the Teaching and Learning Conditions Colorado survey is live, seeking input from teachers on their workplace. This is a chance to add your voice to what is working or what is not working in your district, school or classroom. This anonymous survey is intended to help make improvements throughout the state. Additionally, if you have any issues or concerns, I am always available and willing to listen to Colorado teachers. Please email me at commissioner@cde.state.co.us.
Best,
Katy
---
Autumn Rivera, who was announced as Colorado's 2022 Teacher of the Year in October, was named one of four finalists for the 2022 National Teacher of the Year award by the Council of Chief State School Officers. Rivera is a sixth-grade science teacher at Glenwood Springs Middle School in the Roaring Fork School District.
The last time a Colorado teacher was a finalist for the National Teacher of the Year was in 2009. Not since 1978 has a finalist from Colorado been selected as the National Teacher of the Year. 
Colorado Governor Jared Polis congratulated Rivera for this honor.
"Colorado is extremely proud of the hard work and dedication of educators across our great state so I am thrilled to congratulate Ms. Rivera for being named a 2022 National Teacher of the Year finalist." said Gov. Polis. "She is an amazing educator who is creating a better future for her students and her community. Ms. Rivera and her students played a key role in the awe-inspiring Sweetwater Lake becoming Colorado's 43rd state park, which will be enjoyed by Colorado families for generations to come. Ms. Rivera is an incredible asset to her students and her community and we are fortunate to have her and so many other exceptional educators serving the students of Colorado."
Colorado Education Commissioner Katy Anthes also congratulated Rivera.
"Autumn is an exceptional educator, and we are immensely proud that she has been chosen to represent our state's teaching profession at the national level," Anthes said. "Ms. Rivera inspires her students to engage – right now – in the world around them to create real change in our world. Her students and colleagues have told us how much they admire her passion for science, dedication to her school community, and her unwavering commitment to equity."
The CCSSO National Teacher of the Year selection committee, made up of representatives from 19 education organizations, selected Rivera as one of the top four candidates out of 56 educators who entered the competition. A sole finalist will be announced later this spring. If chosen as the National Teacher of the Year, Rivera will spend the year serving as an ambassador for education and an advocate for teachers and students across the nation.
Rivera has taught at her current school for nine years. She is also an adjunct professor in the education department at Colorado Mountain College. During her more than 16 years as an educator, she has worked with students from elementary to postgraduate levels. Rivera is a member of the Colorado Science Conference Planning Committee and the Steering Committee with the Colorado Science Education Network. She is the Region 3 Elementary Board representative for the Colorado Association of Science Teachers and volunteers with the American Association of Chemistry Teachers.
In addition to her work in the field of science, Rivera serves on the Roaring Fork School District Interest Based Bargaining Committee and is her building's advisor for the district's Mentor and Advisor Program. She is the design facilitator for schoolwide events as well as a school track coach.
---
---
Essential skills such as creative and critical thinking, emotional intelligence, resourcefulness, communication, dependability and collaboration are necessary traits that students and future workers in the 21st century must have to be successful. 
That is why the development and demonstration of essential skills have been incorporated into the Colorado Academic Standards. CDE is looking for examples of how teachers have integrated the teaching of these essential skills into their instruction. The department wants to celebrate and share the great work you are doing to help students develop the Colorado Essential Skills. All educators, coaches, counselors and anyone else supporting students is invited to submit materials that integrate the Essential Skills into instruction, coaching, internships and other school activities. 
Submitted materials will be available on the CDE website to help other educators and will form the core of the Essential Skills Implementation guide. 
What we're looking for: Lesson plans, videos, display materials, activities, coaching strategies, etc. that demonstrate how you have been able to integrate these skills. Resources are needed for all grade levels and content areas.
To submit your work, go to: https://s.alchemer.com/s3/CDE-Essential-Skills and upload your resources.
---
How to submit documentation for READ Act teacher training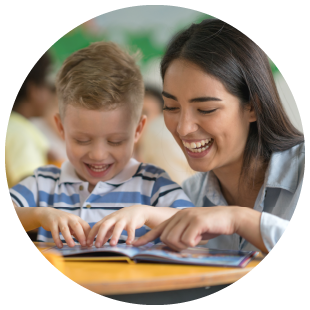 ---
A total of 81.7% of the Class of 2021 graduated last spring – a slight decrease from the previous year and the first drop in the four-year graduation rate in over 10 years, according to data released recently by the Colorado Department of Education.
The Class of 2021 had 622 more graduates than the Class of 2020, but the overall graduation rate decreased by 0.2 percentage points because there were more total 12th graders enrolled than in the previous year. Despite the drop, Colorado's four-year high school graduation rate has improved by 9.3 percentage points since 2010, when the state changed how the rate was reported. 
Extended year rates for students taking five, six and seven years to graduate showed marked improvement. 
State dropout rate 
The state's 2020-21 overall dropout rate is 1.8%, which is the same as the previous year. In total, the state saw 8,292 students in grades seven through 12 drop out last year -- 169 fewer students from the previous year. A total of 74.6% of districts reported dropout rates at or below the state's 1.8% rate. And 24.9% of districts reported that their dropout rates in 2020-21 were lower than their 2019-20 rates. The statewide dropout level continues to be the lowest mark in 10 years. 
Tools to understand the numbers
CDE has created interactive tools and maps to better illustrate how the graduation and dropout rates look across the state.
Colorado's preschool through 12th grade public school population grew slightly this fall compared to the year before when the state's school enrollment numbers declined for the first time in 30 years, the Colorado Department of Education reported recently.
A total of 886,517 students were counted in October 2021, when the state conducts its annual pupil count – an increase of 3,318 students (0.4%) over 2020 when the student population was undoubtedly affected by the Coronavirus pandemic. The 2021 enrollment figures are well below the 913,223 students who were counted in the fall of 2019 – the all-time high for Colorado.
The last time the state's enrollment figures were lower than 886,517 students was in 2013 when the preschool through 12th grade enrollment was 876,999 students.
The largest grade increase in 2021 was preschool which added 4,478 more students than in 2020 – a 16.95% increase. Kindergarten also saw 3,868 more students in 2021, a 6.65% increase from the prior year. However, half of the 14 grades counted showed decreases with the biggest drops in sixth grade with 2,399 fewer students and seventh grade with 1,937 fewer students compared to 2020. 
Among races and ethnicities, Hispanic students had the largest gain with 4,357 more students counted than in 2020 for a total of 306,215 students. White students showed the biggest decline with 3,106 fewer students than in 2020 for a total of 460,186 students.
One-third fewer homeschool students were counted in 2021 compared to the fall of 2020 – 10,502 in 2021 compared to 15,773 in 2020 – a 33.4% decline. However, the 2021 numbers of home school students are still higher than the 2019 total of 7,880. 
A total of 31,382 students registered in online educational programs this year – a slight decrease from 2020 when 32,034 were counted. 
For more information about student count for 2021-22, please visit this webpage. Return to top
---
Additional news and resources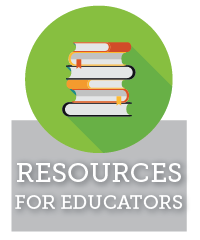 Colorado Center for Rural Education Educator Development Stipends
CCRE is accepting applications for the following three stipends that support continuing development of current Colorado Educators and student teachers in rural schools:
Rural In-service Educator:  Up to $6,000, application deadline Monday, Feb. 28.  Inservice PK-12 educators working in rural Colorado are encouraged to pursue the necessary qualifications to a) teach concurrent enrollment courses, b) add an additional endorsement or c) fulfill a local faculty need.

Colorado Rural Student Teacher: Up to $4,000, application deadline Thursday, March 31.  These awards are designed to encourage candidates to student teach and eventually become teachers in Colorado rural school districts.

National Board Certified Teacher Stipend: $4,250, application deadline Saturday, April 30. PK-12 educators working in rural Colorado are encouraged to pursue National Board Teacher Certification. All NBCT stipend recipients will receive support and mentorship from NBCT facilitators in a Colorado Rural National Board cohort.