CDE will be closed on Monday, July 4 for the Independence Day holiday.
You are here
Spark - August 2020
Jump to a section:
---
Dear Educators,
August is usually a month of anticipation, filled with excitement for the year ahead, the flurry of setting up your classroom and the thrill of meeting your new students and seeing your colleagues after a relaxing summer.
This year, we  are also feeling trepidation because so much is still unknown about COVID-19.
We understand how important schools are to the health and well-being of our communities and to our children's development. We also know how much children depend on their teacher's knowledge and guidance. At the same time, there are a lot of questions about what is the best way to open school - be that be that in person, a hybrid approach or through remote learning. 
How and when we open our schools for in-person learning for all students are extremely difficult questions. Districts must try to find the right balance between the needs of students and parents who depend on support from schools with the understanding that students, teachers and staff must be protected against this insidious virus. My staff and I have been working hard to give districts the guidance and information they need to make decisions that are the best for their communities. 
We worked with the Colorado Department of Public Health and Environment (CDPHE) to craft guidance for opening schools safely that meets the requirements of the state's Executive and Public Health Orders. We continue to work with CDPHE on additional information to help districts understand what mix of safety precautions are necessary based on the prevalence of the virus in their communities.
CDPHE also recently updated its guidance to provide specific steps a school should take in response to cases and outbreaks and details when classrooms, cohorts, and schools should suspend in-person learning.
Governor Jared Polis announced the state will provide every staff member who works with students in Colorado schools with medical-grade masks. We are working with the State Emergency Operations Center to coordinate deliveries to Colorado school districts, BOCES and facility schools of a 10-week supply of KN95 masks -- one mask per week for the first 10 weeks of the year -- for every staff member who works with students.
Taken together, this information puts local public health agencies and districts in the driver's seat to make decisions and plans that are best for their communities. I am strongly encouraging districts to work closely with parents and educators to get feedback and ideas to create and continue to develop a strong plan for their communities that everyone understands and can get behind, knowing that the constraints this year because of the pandemic don't allow for our ideal learning environments.
We know many of you are apprehensive about returning to school or just flat-out scared. At the same time, others are eager to get back and support students in person. In some communities, the virus incidence rate is very low. The guidance we provided to schools provides safety precautions based on the latest science to protect students and teachers. It is designed to help schools open safely in a pandemic -- when the local health conditions are appropriate. We also know that many districts are able to offer remote options, and that districts are working hard to provide options for staff who are older, pregnant, and anyone identified as at increased risk of severe illness from COVID-19.
This year will be different than anything any of us have experienced. This is certainly a leadership challenge for each and every one of us. A lot of leadership literature discusses "technical" and "adaptive" challenges. Technical challenges are more clear-cut and tend to have right or wrong answers. Adaptive challenges require us to adapt, change, be flexible and learn.
We are certainly in an adaptive moment and will learn a lot as we work to meet the needs of our students and take care of each other. I know your creativity, collaborative nature and problem-solving skills can help us adapt and adjust our plans as we learn -- while taking the necessary safety precautions. And I sincerely hope that next August we will be back to feeling that sweet sense of pure excitement for the new school year.
From the bottom of my heart -- thank you for all you are doing during this extraordinary time.
Best,
Katy
---
As quickly became apparent in March, schools play an incredibly important role in making sure children in our state have access to food. In order to ensure students have that access and we honor the COVID-19 precautions, teachers may play a new role in school meal service this fall, depending on the school restart model local school districts roll out. Depending on school restart models, possible meal service options this year may include serving school meals to students in the classroom, or grab-and-go, and parent pickup options. School districts can also consider curbside pickup, mobile and bus route pickup, and home delivery for remote learning.
For the hybrid instruction model, where students rotate between certain school days in-person and the rest remote, schools can send students home with multiple meals for the remote days. Schools can only claim one breakfast and one lunch per child per school day. For those school districts planning in-person learning this fall, flexibilities like extended lunch periods will help accommodate social distancing in the cafeteria and the classroom.
School meal service in the classroom will require teachers to complete a Civil Rights training, which all food service staff complete. To complete the training, teachers may receive a teacher training memo, a self-study guide or a PowerPoint slide deck from their school or district. The training method will vary by local community. This annual training helps prevent discrimination by informing, educating, and supporting all staff who interact with Child Nutrition Programs.
School districts are also required to continue to accommodate special dietary needs regardless of the meal service model, and teachers will be informed of any special dietary needs for students in their classrooms.
Teachers may also need to distribute and track meals served in the classroom. School districts are allowed to provide meals to the teachers and adults serving meals in the classroom at no charge. Check with food service staff in your school to see if this benefit will be available to teachers and to learn what meal service models will be implemented in your school.
For more detailed information, visit the 2020-21 Back-to-School Planning for School Food Service Operations FAQs. Your district will have the specific information for implementation in your school.
---
(This version was edited after initial publication)
I hear the concern of my fellow teachers about returning to school this year. I know the fear. I have lived it.
In April, as the world shut down, the disease swept through our house. A family member got COVID Toes, which we didn't know existed. But soon we learned that it was a symptom of the disease.
My family members have been very careful during the pandemic. We've been wearing masks since the start of the virus outbreak. We didn't think we would get seriously ill because we are athletic and eat very healthy. Thankfully we were teaching remotely when the virus infected both me and my husband Kyle, who is also a teacher.
COVID-19 hit Kyle especially hard. I first noticed his symptoms when I watched him walk up the stairs with a basket of laundry and noticed he was gasping for air when he reached the top. Two days later, we checked him into the emergency room because his oxygen levels had dropped below 90%.
Later that day, I started noticing pressure on my chest. At first, I tried to convince myself the symptoms were all in my head or some form of anxiety from all of the scary news stories. After a few days, I knew I was sick. The chest pressure continued to increase until it felt like someone had tied a bungee cord around my torso.
As a competitive swimmer who has always had strong lungs and high oxygenation readings, I watched with dread and fear as my oxygen levels plummeted. I felt like my lungs went from being able to expand into being cemented in place. The doctors prescribed me medications and an inhaler, which helped me begin to recover.
We isolated our household, and Kyle and I were able to continue teaching online. We both agreed we would not mention our illness to our students, because we didn't want to scare them.
Over the course of the next several weeks, Kyle and I were both exhausted and experienced residual symptoms from the virus. The recovery process mirrored the process I had gone through trying to recover from childhood pneumonia. We focused on healing by eating nutritionally dense meals, turning off the news, and getting adequate rest.
Today, I am happy to report we both feel like we have fully recovered. We do not have any lingering symptoms and our energy has fully returned. We are both exercising six days a week and my husband has returned to running competitively. In fact, my husband has actually recorded new personal record running times after he healed from COVID-19.
I never thought I would live through a pandemic or that every member of my family would become ill. Like most teachers, I have spent most of my summer and many sleepless nights wondering what school will be like for my students and creating new lessons that will help me bring classroom lessons to life in any classroom setting -- in-person or virtual.
Ironically, one of my favorite lessons every year is when I throw my economics students into a make-believe pandemic. The zombie apocalypse occurs when the world is suddenly overrun with zombies, and business students must learn how to create and adapt with a new economic model. The project challenges my students to think critically and helps them realize that the skills they are learning can carry them through any scenario life may throw at them.
My students will tell you that those "in-person" classroom lessons, like the zombie apocalypse, are some of the most memorable experiences of their educational careers. I agree. The in-person classroom experience is the best part of teaching and is the reason I love going to work every single day. 
Because of this I desperately want to return to my normal classroom. I want to see my students every single day, but I am putting my trust in our school district leaders and our health officials to do everything possible to help us take precautions during the pandemic-- and to guide us on what to do as the situation evolves. 
Honestly, I cannot imagine the inner turmoil and struggle these decisions have created for district leaders. Our administrators are using unprecedented data that change daily to help direct what learning will look like for our students this year. Until a vaccine is available, we all have to do our part and allow officials to continue to use the data to make difficult decisions for students, teachers, and parents.
Finally, I say this to all teachers, you must remember that your students are feeling the same apprehension, fear, and uncertainty that you are. Our jobs are to keep a positive attitude, honest perspective, and to teach them how to adapt, when necessary. We are the role models and will be the ones who help guide our students through the pandemic day by day.
Your students need you now more than they have ever needed you before. For a moment, stop and think about some of the thoughts that are going through the minds of our new kindergarteners, incoming sixth graders, or incoming freshmen. Can you imagine going through one of these major transitions and starting a new school during a pandemic?
Find ways to connect with your students, regardless of what type of learning structure your district leaders have implemented. Take the time to make sure each student is having his or her needs met.
Many of our students are struggling right now and you can be the connector to provide whatever resources they need to ensure their success now and in the future. Every single student should leave this school year feeling connected, valued, and empowered. You will be the person who can provide hope and something to look forward to every day for your students.
My advice to teachers this year is to listen to your district leaders and local health officials. Be safe. Help your students. And wear a mask!
---
In this unprecedented time of upheaval and uncertainty, students, parents and educators are understandably anxious and worried. Fear about COVID-19 and what could happen when in-person education resumes or even when school begins can be overwhelming and cause strong emotions. In addition, public actions such as physical distancing can make people feel isolated and lonely. Finding ways to cope with stress in a healthy way is important. The following are pointers from the Centers for Disease Control and Prevention:
Healthy ways to cope with stress
Know what to do if you are sick and are concerned about COVID-19. Contact a health professional before you start any self-treatment for COVID-19.
Know where and how to get treatment and other support services and resources, including counseling or therapy (in person or through telehealth services).
Take care of your emotional health. Taking care of your emotional health will help you think clearly and react to the urgent needs to protect yourself and your family.
Take breaks from watching, reading, or listening to news stories, including those on social media. Hearing about the pandemic repeatedly can be upsetting.
Take care of your body.
Make time to unwind. Try to do some other activities you enjoy.
Connect with others. Talk with people you trust about your concerns and how you are feeling.
Connect with your community- or faith-based organizations. While social distancing measures are in place, consider connecting online, through social media, or by phone or mail.
Know the facts to help reduce stress
Knowing the facts about COVID-19 and stopping the spread of rumors can help reduce stress and stigma. Understanding the risk to yourself and people you care about can help you connect with others and make an outbreak less stressful.
General Mental Health Resources for Teachers
---
Of the 7,242 total teaching positions that were open at the beginning of school last year, just 147 remained unfilled and 985 were filled through a shortage mechanism, according to the Educator Shortage Survey for the 2019-20 school year.
While there are relatively low numbers of total unfilled positions, districts continue to struggle to fill vacancies and use other methods, like hiring long-term substitutes, convincing retirees to return to work and getting alternative licensure program candidates.
The annual, mandatory statewide survey collects information from all of Colorado's school districts and BOCES about the employment of teachers and Special Services Providers (SSPs). In addition, the survey also has begun compiling information about principals, assistant principals, and paraprofessionals. The goal is to determine the number of teaching positions needing to be filled and ways those vacancies were filled. Shortage mechanisms or other ways vacancies are filled include hiring long-term substitutes, retired educators, alternative licensure program candidates, and emergency authorizations.
Although the 2019-20 school year results show a slight decrease in the number of open positions from the year before, Colorado is still experiencing a teacher shortage in certain content areas and grade levels.
Here are some highlights from the latest survey results:
Over 8,000 teaching and special services provider positions (SSP) needed to be hired in 2019-20, representing 13% of all teaching and 17% of all SSP positions in the state.
Of the 1,123 total SSP positions to hire, 76 (7%) remained unfilled for the school year and 69 (6%) were filled through a shortage mechanism.
In core teaching subject areas, shortages of mathematics, science, special education and early childhood teachers were evident statewide.
In special services providers categories, shortages of school psychologists, school physical therapists, school social workers and school speech-language pathologists were the most common statewide.
For questions or more information, please email educator_development@cde.state.co.us.
---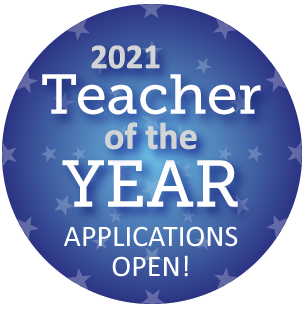 Each year, the Colorado Teacher of the Year Program honors an exceptionally dedicated, knowledgeable and skilled K-12 teacher in any state-approved or accredited school to represent the entire profession in Colorado. So far, we've received 229 nominations and hope we will receive even more applications by the Aug. 27 deadline.
Becoming Colorado's Teacher of the Year is more than just an incredible honor as being chosen to be the state's representative for the profession. There are plenty of other incentives to turn in an application, including becoming Colorado's nominee for the National Teacher of the Year Award, a week at NASA Space Camp, a trip to Washington D.C. to visit the White House and more.
If you have been nominated by someone, you will receive an email from CDE's Grants & Awards Office with all the details you need on how to apply. However, you don't have to be nominated to throw your hat in the ring. Applications for the 2021 Colorado Teacher of the Year award are due by midnight on Thursday, Aug. 27. For more information on Colorado Teacher of the Year and to access the application, visit the program webpage.
---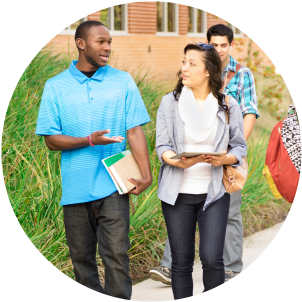 We know teachers are a key factor in inspiring students to take on new challenges and seek out advanced courses. To help you do that, information about how students can earn college credit while they are still in high school is available on a new website created by the Colorado Department of Education and the Colorado Department of Higher Education. 
The website, which is required by legislation passed in 2019, contains information about dual and Concurrent Enrollment (CE) programs, including their costs, benefits and eligibility requirements. It is designed to help students get an early start on college classes while in high school and begin navigating their path toward college completion.
"Concurrent Enrollment, ASCENT and other programs provide an affordable way for high school students to earn college credit," said Colorado Education Commissioner Katy Anthes. "One of the barriers to these opportunities has been that it's a little complicated to get information about the courses and how things work at each high school. This new website will really help students and their families understand the opportunities and get a jump start on their college or career plans."
Always tuition-free, Concurrent Enrollment programs provide high school students the opportunity to enroll in college-level courses, earning high school and college credit simultaneously. Colorado's Concurrent Enrollment program, established by the state legislature in 2009, was the most popular choice among dual enrollment programs for the fourth year in a row: 2,679 more students opted for Concurrent Enrollment classes in 2017-18 from the previous year, continuing an annual growth rate of about 10% per year. Statewide, 173 school districts -- or 97% -- and 85% of high schools offer CE programs.
---
Mental Health Literacy Resource Bank
Colorado's Youth Mental Health Education and Suicide Prevention Act, HB 19-1120, directed CDE to create and maintain a mental health education literacy resource bank for Colorado with assistance from the Colorado Department of Human Services' Office of Suicide Prevention, the Suicide Prevention Commission and the Colorado Youth Advisory Council.
---