CDE will be closed on Monday, July 4 for the Independence Day holiday.
You are here
Spark - April 2021
Jump to a section:
---
Dear Educators,
One year ago, my letter to you in this very spot was my first communication to you after the world had been upended by the coronavirus pandemic. 
In April 2020, I wanted you to know how impressed and humbled I was by your strength, grace, creativity and adaptability. A year later, I am still amazed at what Colorado's teachers accomplished over the past year in the face of the enormous challenges brought on by COVID-19 restrictions. Your dedication to your students has been nothing short of Herculean.
I also must recognize the efforts of your students, who like you had to adapt to new learning styles in a whipsaw world where class could be in school one day and at home on a laptop (in the best circumstance) the next. Many have had to adjust to life without in-person peers, without hands-on teaching and learning and many without ever having experience as online learners. 
There's no question the disruptions and chaos of the past year have impacted student learning. But we don't know the depth and severity of the learning opportunity loss in different areas of the state. That is why there has been so much attention on statewide assessments for this spring.
State legislation and the following approval by the federal government has allowed Colorado to alter the Colorado Measures of Academic Success tests this year. Over the next few weeks, third, fifth and seventh graders will take the English language arts tests; and fourth, sixth and eighth graders will take the math tests. Science tests will be taken by eighth graders only. Parents can opt for their students to take both the math and English language arts tests.
It is important to understand that this year the test results will not be used in district and state accountability or in teacher evaluations.
However, the results will be able to provide students, their parents and their teachers with information about what the students know and are able to do in relation to the Colorado Academic Standards. That by itself is extremely important. The data also will help us better understand the impact of COVID-19 on learning – what grades and what disaggregated student groups have been impacted the most. It will inform the use of the investment of $180.1 million  in total state-level Elementary and Secondary School Emergency Relief (ESSER) funding and potential future initiatives the legislature might want to consider.
I know that administering CMAS in a regular year requires lots of logistics, and that in a year with COVID-19 protocols, it is even more challenging. And we know it is one more thing being asked of our educators this year. 
I believe the value of the data is crucial for our state's education system, crucial enough to ask for your help, energy and time. If student participation is too low, we may be limited in our ability to use the information to help our schools and students. 
While every family has the right and responsibility to make its own decisions on participation, it is my hope families will understand the value the tests will provide. I hope you also understand the importance of this year's tests, which can provide necessary data so that we can better target resources to students who need the most support. I hope you feel assured that we won't use the results this year for school or districts accountability and educator evaluations. 
Spring is here. Baseball is being played in front of fans at Coors Field. Red Rocks Amphitheatre will begin accepting concertgoers. Things are slowly returning to what we remember as being normal and I hope you can all find a little joy in the changing season and hope for the future. Thank you for your enduring commitment to the students of our state.
Be Well,
Katy
---
Last month the U.S. Department of Education approved Colorado's plan for state assessments for students in grades three through 11, based on the unique circumstances Colorado schools and school districts are facing as a result of the pandemic. 
Normally, students in third through eighth grade take assessments each year in both English language arts and math. Tests in social studies and science are taken once in elementary school and once in middle school; and science is taken once again in high school. Ninth and 10th graders take the PSAT, and 11th graders take the SAT.

This year, the state legislature, governor and U.S. Department of Education have agreed to a plan to pare back the number of tests students will take this spring due to the impacts of the pandemic. This spring, students in grades three, five and seven will take the English language arts tests. Students in grades four, six and eight will take the math tests. Parents may choose to have their students take both English language arts and math tests.  
Students in eighth grade will take science tests. Students in fifth and 11th grade will not be given the CMAS science test, and instead the SAT Analysis in Science score will be publicly reported Students in grade eight will also take the CMAS science tests.
CMAS testing will occur only if state and local health orders, as well as district policies for COVID-19, allow students and staff to be safely in school buildings. Additionally, parents or guardians will make the ultimate decision on whether they believe it is safe for their children to go into school buildings to take the test.  
For more information, visit Assessment Communications Toolkit webpage.
---
While legislation to change this year's statewide assessments received the most attention in the state legislature, many other education-related bills have been introduced during this year's session under the golden dome. 
Here are a few that teachers may have particular interest in:
---
The Commissioner's Teacher Cabinet will seek new members to share their hands-on classroom experience while helping shape statewide education policy.
Teachers will have the opportunity to apply to join continuing cabinet members on this esteemed committee to advise Colorado Education Commissioner Katy Anthes and share how education policies and rules created at the state level unfold in classrooms across the state. New members will serve for two years, beginning in October 2021. 
The application will open later this month and remain open until mid-August. Details will be available in the next edition of the SPARK so stay tuned.
---
Do you know an exceptionally dedicated, knowledgeable and skilled K-12 teacher? Nominate one of your colleagues to apply for the 2022 Colorado Teacher of the Year award. The nomination form is now open. When you nominate someone, they will be notified of their nomination by CDE and encouraged to take the next step to apply.
Each year, the Colorado Teacher of the Year Program honors an exceptionally dedicated, knowledgeable, and skilled K-12 classroom teacher to represent the entire profession in the state. The selected teacher will automatically become Colorado's nominee for the National Teacher of the Year competition.
This special teacher also gets to attend the following events:
The National Teacher of the Year Induction, an opportunity for the country's teachers of the year to come together and understand their individual identities in their new roles.
Washington Week, an opportunity to go to the nation's capital for recognition. Teachers will get to visit the White House and meet the president as well as attend the National Teacher of the Year gala.
NASA Space Camp, where teachers participate in a version of astronaut training designed specifically for educators to take strategies and concepts back to their classrooms.
College Football Playoff National Championship Game to participate in the College Football Playoff Foundation's Extra Yard for Teachers event, which elevates the teaching profession by inspiring and empowering quality teachers.
All this can be possible for one exceptional Colorado teacher so tell the one you're thinking of right now to apply. Nominate them using this form by June 15, 2021.
Interested in applying yourself? Stay tuned! CDE will announce the release of the application process in the May edition of The SPARK. In the meantime, visit the Colorado Teacher of the Year webpage for more information about the program and past winners.
---
---
On Friday, April 30, Colorado will participate in Decision Day, which honors all the pathways that graduating high school students can take. That can include going to university, community college, occupational school or participating in an apprenticeship or serving in the military.
Over the course of this year, high school seniors have been researching their various options, applying to programs, and filling out the Free Application for Federal Student Aid (FAFSA) or Colorado Application for State Financial Aid (CASFA). Decision Day celebrates their hard work and recognizes their achievements and future goals.
On Friday, April 30, students, staff and community members are encouraged to wear gear to represent their favorite schools, alma maters or future programs to support students' future education aspirations.
For more information, visit My Colorado Journey.
---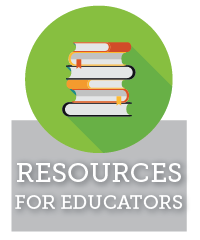 Well-being support line offered for teachers
CU Anschutz Medical Campus offering well-being support line for teachers