CDE will be closed on Monday, July 4 for the Independence Day holiday.
You are here
The SPARK - May 2022
Jump to a section:
---
Dear Educators,
As spring flowers begin to bloom, I want to take a moment to sincerely thank you for all the ways you've helped our students, their families and our schools during these uncertain times. We've always known how important teachers are, but the COVID-19 pandemic made it crystal clear how vital you are to our lives. But we know it hasn't come without challenges.
At the beginning of April, I was able to meet with my Teacher Cabinet in person. Although it was so refreshing to see all the smiling, un-masked faces, the exhaustion on many of those faces was apparent. As our guest teacher columnist, Katie Goldsberry writes about in this edition, many schools are facing unprecedented amounts of staff turnover mid-year, not to mention substitute teacher shortages and shifts in leadership. For all of us, it's been tough living through so much uncertainty. But educators also are tasked with being responsible for students' well-being, their academic achievement and understanding of the world. I know words can't come close to being enough, but I sincerely appreciate and admire the ways you have demonstrated resilience and adaptability during these stressful years.
This Teacher Appreciation Week, I hope your students and their families, your administrators, district leadership and everyone else, make you feel appreciated. Please know how grateful I am for your incredible work this year, and how proud I am to serve our amazing educators in Colorado. 
We know you are not superhumans. We know you need support. We know you need a break! This summer, I hope you're able to find time to relax and recharge with your friends and families. In the meantime, our staff at the department will continue our efforts and look for new ways to support you, including through our educator workforce development initiatives and our substitute teacher recruitment program.  These initiatives are intended to support you in the classroom by providing more opportunities for free professional development, more accessible teacher leadership pathways and more qualified substitute educators to help reduce the pressures associated with taking time away from the classroom.
I know that the past two years have taken a toll on all of us, and I urge you all to take good care of yourself. Please also take advantage of tools such as the CU Anschutz Well-Being Support Line that we've highlighted in this edition of The SPARK. Taking care of your health – mental and physical – is critical.
As always, please let us know if there are topics or issues you'd like us to address in a future edition of the SPARK. After all, this is your newsletter! You can always email me at commissioner@cde.state.co.us.
Be well,
Katy
---
As the sun set on the summer of 2021, the excitement for this school year was palpable. Things were looking up. Students were returning in person, thrilled to be back in their beloved buildings and armed with hopes for new friendships and dynamic teachers. 
As an elementary school teacher in St. Vrain Valley School District, I also felt the tingles of anticipation as I walked back into my classroom last fall. Hoping the crests of the COVID waves were in the rear-view mirror, I armored myself with optimism and a mask and looked forward to a new year. Though in many ways we prepared for a third year of pandemic-affected classrooms, we also fiercely hoped the bumps ahead would be smaller and more navigable. 
We knew our students would need safe and predictable environments for their emotional and social needs to be addressed. We understood that  student achievement gaps could be more visible and more measurable than ever before. We recognized that many of our colleagues, students, and families held on to very real anxiety about what in-person learning could mean for the health of their loved ones.  And yet, the thread of doing right by children tied us all together. 
What we did not foresee  was the deluge of illness that surged through the fall and winter and made our children and families, and in many cases ourselves, sick. As quickly as we celebrated being back together again, we found ourselves face-to-screen with quarantined students. 
We did not anticipate the shortage of substitute teachers and the strain this put on our buildings. Between managing a version of hybrid learning, helping to cover and care for colleagues, ensuring our students felt loved and safe, and taking care of ourselves and our own families, the school year quickly began to feel daunting again. What first felt so light began to feel dark. 
Rachel Ortiz knows what it is like to rise to big challenges. She is a lead teacher in a multi-age autism-center classroom at our school, Longmont Estates Elementary. Coming back in person this year was of utmost importance to her and to her students. As illness spread, one of her hardships was trying to explain why the kids could not help with certain tasks or why they should not touch their faces, when her students wanted nothing more than human connections. 
From this deep need came the birth of Joe to You Coffee. Rachel wanted to give her students the opportunity to greet others in the building while also delivering something sweet to her colleagues. As protocols relaxed, and things began to look up again, she and her students started a weekly coffee cart. Rather than letting light flicker back slowly, Rachel became the sun. Her kids made the coffees, hand-delivered them, and practiced communication skills while doing so. Teachers in our building grew to love this Friday tradition. Not only did we love our extra cups of joe, but we adored seeing the students smiling proudly as they handed over a warm cup with an even warmer, "Good morning!" 
For Rachel, the extra dedication to this project was easy to give, in addition to the extra minutes, extra planning, extra money, patience, and reteaching. Watching her students grow confidence and connect with others was worth every bit.
Long before Rachel's students were settling in and brewing coffee, Heather Conkright was in the school kitchen completing her daily safety checks and preparing 260 breakfasts. When the first meals were complete, she began to work on lunch service. Not only did she cook 250-275 lunches a day, but she also helped serve on the hot lunch line. 
When she said goodbye to smiling faces with full bellies, she completed inventory, scrubbed dishes, and readied snacks for the after-school program. For her, the minutes of each school day were fast and full. 
On good days, she had staff to help her and the right products available from the supply chain. Other days, she put in more hours and relied on her extensive food experience to make quick substitutions and menu changes for the building. Yet, Heather is passionate about what she does, so much in fact, that she highlighted the importance of school meals every chance she got. Our students were the lucky recipients of her fun and delicious ideas. 
In October, Heather wanted to celebrate National School Lunch Week and organized an outdoor picnic. It was a beautiful scene to see hundreds of students on the school lawn, sharing a meal and a laugh or two in the Colorado sun. That day, Heather hid golden tickets underneath lunch trays that could be traded in for prizes. In March, she made individual breakfast bags with toys to highlight National School Breakfast Week. For kids, this simple gesture was like a salve on the heels of an unsure winter. Well into April, they continued to ask when golden tickets would be back again. Fueling hundreds of children every day is heroic enough a job; but to do that and more, is extraordinary. 
Back in the classroom, Kelly Carlander, an extraordinary teacher at Fall River Elementary School in Longmont,  lit her students' excitement all year long. Mrs. Carlander's second identity is Math Cheerleader, and her enthusiasm made a believer of my daughter, who was lucky enough to be one of her students this year. When I asked my daughter about her experience in class, she said Mrs. Carlander could not wait to do math with the kids each day and that she'd never seen anyone so excited for decimals before. She smiled as she told of her teacher's laughter each day. 
It wasn't only numbers that drew Mrs. Carlander in, though. Earlier this year, her students read a book about a tarantula scientist. Inevitably, one of the kids announced how thrilling it would be to actually have a tarantula in class. As my daughter relayed this story to me, I imagined what my own reaction might be. I might have giggled a bit and said something like "Imagine that!" before moving on and hoping the idea would soon be forgotten.
Mrs. Carlander, however, giggled too, but then said one magic word: "Sure!" And so it was that the fourth graders wrote letters to their principal, proposed their class pet, persuaded him that they needed an arachnid crawling about, and told him how they might take proper care of it. Weeks later, Fluffy arrived, in all of his eight-legged glory, bringing fascination and pure joy to his new roommates. 
Rachel, Heather, and Kelly are three of the many deeply wonderful people who are part of our public school system. They, too, felt the weight of a year with unexpected detours. They worried and calmed and stalled and progressed. They felt moments of I can't and then found the strength for I can. They marched on, knowing that every cup of coffee, hot food tray, and even a furry spider made a difference to someone, and likely more, each day. In a time that felt like endless miles with unexpected hurdles, our teachers, cafeteria servers, nurses, custodians, counselors, and support staff ran on. 
There were countless moments this year when I looked around and watched my colleagues with admiration as they elbow-bumped a student, put a Band-Aid on a knee, or wiped away a tear. These simple and gentle gestures are the trademarks of the people in our schools and have always existed. There were also moments of fear, when we needed to console one another, when we dialogued and hypothesized about what the next days or weeks would bring. Through it all, we stayed the course. 
Take care of our children, love and respect them, teach them to the best of our abilities, stand in when others cannot. In this first week of May, we are intentional about the expressions of appreciation for these tremendous things we do. But in truth, May is only a fuzzy finish line that we will pause upon, retie our laces, and sprint on through. There is so much good we do together and so many miles to go. 
Shine on, all of you who are so wholly dedicated to our schools. You are appreciated. 
---
Each year, the Colorado Teacher of the Year Program honors an exceptionally dedicated, knowledgeable and skilled K-12 classroom teacher to represent the entire profession in the state. The selected teacher will automatically become Colorado's nominee for the National Teacher of the Year competition. This special teacher also gets to attend Washington Week, including a trip to the White House to meet the president, NASA Space Camp, and the College Football Playoff National Championship Game. 
Do you know an exceptional colleague who should represent Colorado's educators? Nominate them to apply for the 2023 Colorado Teacher of the Year award! To nominate someone, complete a brief online survey form with some basic information about the educator. After a teacher is nominated, they are sent a notification and invitation to apply.
Interested in applying yourself? The online application is now open! To start, fill out a brief form to request access to the application. You will then receive an email with instructions for accessing the Colorado Teacher of the Year Application online application system. A planning document for the application is available for download to assist applications. Details are available on the Colorado Teacher of the Year Application Process webpage. We encourage anyone interested to start the application early. The deadline for 2023 applications is Wednesday, June 29. Note that you do not have to be nominated to apply.
Visit the Colorado Teacher of the Year webpage to learn more.
Thank you to Denver7 for supporting the Colorado Teacher of the Year program. Visit TheDenverChannel.com for coverage of the program, including the announcement of the 2022 winner, Autumn Rivera.
---
Additional news and resources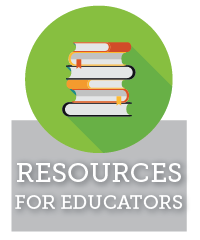 Colorado Educator Support
University of Colorado's Anschutz Medical Campus provides resources to help educators, including a well-being support line, an online support program and individual support sessions. Visit the Colorado Educator Support website to sign up for opportunities and get more information.