You are here
Parent/Family Resources (Hearing Impaired, including Deafness)
Organizations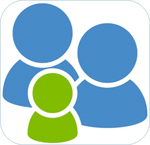 ---
Resources
Understanding Hearing Loss
Birth Through 3 Years Old
Transition Services
---
Statewide D/HH Events Calendar

To post an event, please have ready the following information (event title, date, time, location, event description, sponsoring organization and contact information) and complete the Post an Event Google Form.
If you have an event flyer or web link, please include it for posting on the events calendar.  For events requiring an RSVP and/or request for accommodations, please add that information (along with instructions/contact information) within the event description.
NOTE:
Google Forms must be submitted at least 2 weeks prior to the event to be added to the Colorado DHH Events Calendar.
These events are not a representation of the Colorado Department of Education, nor are they an endorsement from CDE.  Unless specified, CDE does not organize these events. This is simply a platform for Deaf/HH events to be listed.
---
For more information, please contact:
Shauna Moden, Deaf Education Specialist
Phone: 303-866-6707
Email Shauna Moden