You are here
Professional Learning (Autism Spectrum Disorder)
Training and information is available in various formats noted below.  Please note that these training workshops are reserved first for Colorado School District and Administrative Unit personnel who work directly with children with autism spectrum disorders and parents of those children. All other reservations have been added to the waiting list and you will be notified at the registration deadline if there are open spaces.
Jump to Section:
 Face-to-Face
This is a list of trainings requiring attendance in person.
Colorado Autism Conference 2019
Date(s):  June 4-6, 2019
Co-sponsored by Colorado Department of Education and Colorado State University
We are pleased to announce the first statewide conference focused on strengthening educational practices in the Rocky Mountain region for students with Autism Spectrum Disorder (ASD) and related conditions.  This conference will share strategies on relevant, evidence-based presentations and discussions for family members, educators and others interested in this field.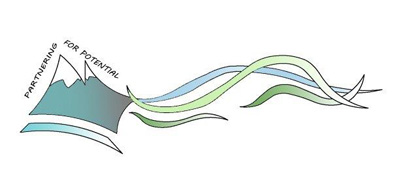 Culturally and Linguistically Responsive ASD Educational Identification
This workshop will provide school professionals with advanced training pertaining to considerations regarding ASD assessment practices when working with traditionally underserved children, including children that are economically vulnerable, racially/ethnically diverse, linguistically diverse, and females.  See flyer for more information and to register.
Date: March 7, 2019
Location: Margaret Carpenter Rec Center, Thornton
Date: March 11, 2019
Location: Hampton Inn and Suites, Pueblo
Date: April 15, 2019
Location: Durango Library, Durango
Date: May 6, 2019
Location: Summit School District, Frisco
Communication Toolkit
This one-day training is in response to feedback from administrators and teachers/service providers working with students with ASD.
Date: October 25, 2018
Location: Montrose, Student Services Board Room
Date: December 10, 2018
Location: Lamar, Public Library Cultural Events Center
Date: March 1, 2019
Location: Limon, East Central BOCES Office
Date: April 3, 2019
Location: Frisco, Central Office Board Room
Date: June 19, 2019
Location: Jefferson County Board Room
Educational Identification of Autism
This two-day training was created for all school personnel who evaluate individuals for special education services.
---
 Tri-State Webinar Series - Upcoming
The Colorado Department of Education is partnering with the Kansas TASN Autism and Tertiary Behavior Supports Group and the Nebraska Autism Spectrum Disorders Network to bring a comprehensive series of webinar trainings to their educators, families, and related service professionals.

All webinars are offered on the day scheduled:
2:30pm – 3:15pm MT
---
Other Training Opportunities
Registered Behavior Technician (RBT) Online Training Opportunity
This 40+ hour readiness training is a free, self-directed, online training which fulfills the Behavior Analyst Certification Board's (BACB) eligibility training requirements toward attaining a Registered Behavior TechnicianTM (RBTTM) credential.
Dates: March 13- September 9, 2019.
Registration is closed.  A new course will open late September, 2019 with the application coming out in early September, 2019
More information regarding the March 13-September 9, 2019 RBT Online Training Opportunity
---
Specialist Contacts
---